Throughout his career, Roger Ballen has pursued a singular artistic goal: to give expression to the human psyche -- to explore, visually, the hidden forces that shape who we are. The new book The World According to Roger Ballen, published in association with a major exhibition on view at the Halle Saint Pierre in Paris through July 31, 2020, provides a unique overview of the life and work of one of the most distinctive art photographers practicing today.
This compelling volume, co-authored by Roger Ballen with curator and art historian Colin Rhodes, looks at Ballen's career in the wider cultural context beyond photography. It includes his connections with and collections of Outsider Art - or Art Brut, as coined by one of Ballen's most important influences, the French painter and sculptor Jean Dubuffet. It features photographs selected from across Ballen's career, along with images of installations created exclusively for the exhibition at Halle Saint Pierre and photographs of objects and works from Ballen's own collection of Art Brut.
The World According to Ballen also introduces never-before-published photographs taken by the artist's long-time artistic director, Marguerite Rossouw. In these images, Ballen inserts himself in the sets and installations where he creates his photographic works; he always appears to be in character and caught deep in thought. The book showcases some of Ballen's most iconic black and white imagery, alongside unpublished black and white photographs and his most recent unpublished color images.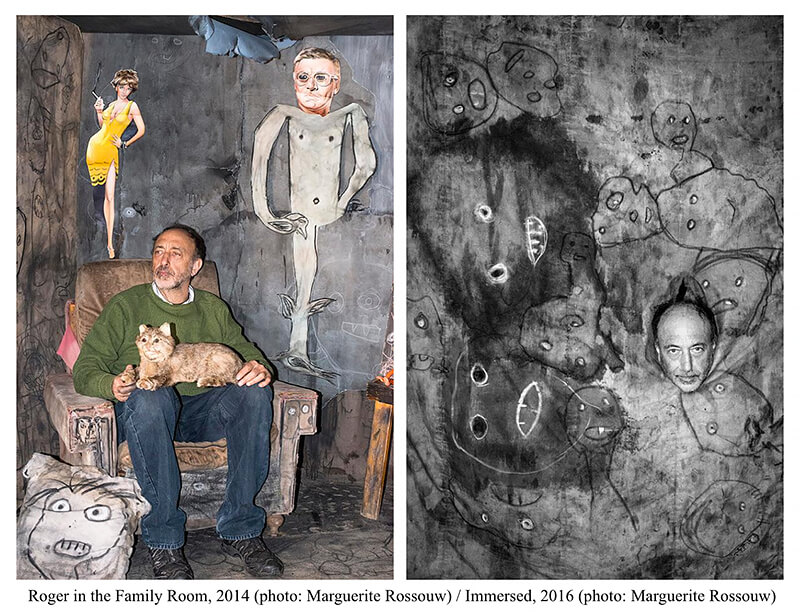 Organized thematically, with texts by Colin Rhodes and an introduction and interview with Ballen by Martine Lusardy (Director of the Halle Saint Pierre), The World According to Roger Ballen is both the companion publication to the first major exhibition of Ballen's work in France and an exploration of Ballen's positioning within and connections to the wider context of modern and contemporary art.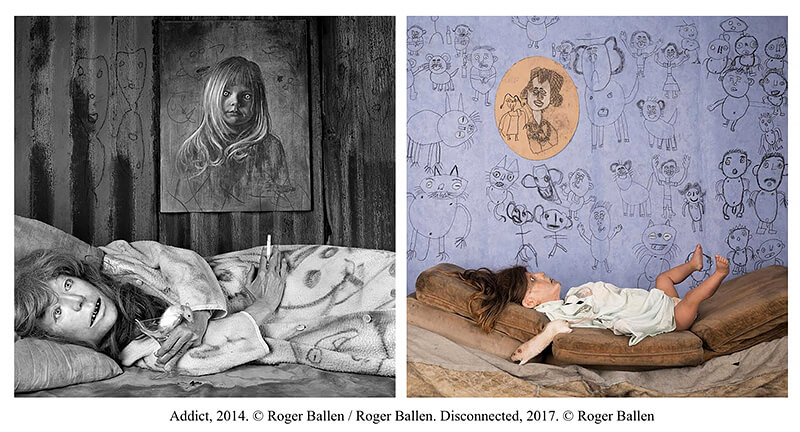 In her interview with Ballen, Lusardy asks: You say that your images have multiple layers of meaning, and that it's impossible for one of your photographs to concern something other than yourself. All your photographic work, on its multiple developments, and more recently your installations, are an exploration of the depth of your psyche. You often make reference to the notion of archetype, don't you?
Ballen responds: To me and most people who view my photographs, it is clear that they have an inexplicable means of lodging themselves into people's subconscious minds. How and why this occurs is hard to fathom, but it is something that seems to happen more often than not. It has become evident that my photographs contain archetypal symbols that elicit a common response wherever they are seen ...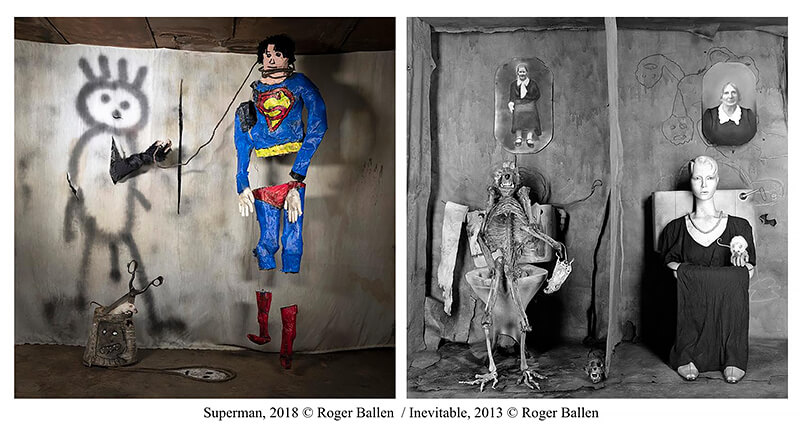 Roger Ballen
is one of the most important and distinctive art photographers working today. His previous books with Thames & Hudson include Asylum of the Birds, The Theatre of Apparitions and Ballenesque.
Colin Rhodes
is an art historian, curator and educator. His previous books include Outsider Art and Primitivism, both published by Thames & Hudson in the acclaimed World of Art series.