From May 08, 2020 to September 23, 2020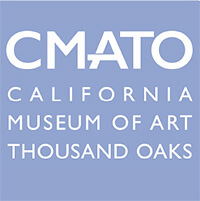 The California Museum of Art Thousand Oaks (CMATO) is seeking entries for its third annual competitive juried art exhibition. Regional, national and international artists are invited to submit original works in a variety of mediums that reflect the theme, "Defining Beauty." Defining Beauty is intentionally vague - as conflicting objectives might be collected under its banner. Submissions are open to both established and emerging artists.

Jurors
Timothy C. Hengst is a Professor in the Multimedia Program and Chair of the Art Department at California Lutheran University.
Erika Lizée is a Professor of Art and Director of the Moorpark College Art Gallery.
Luke Matjas is a Professor of Art at California State University Channel Islands.
Bob Moskowitz is the Chair of Art Department at Ventura College.