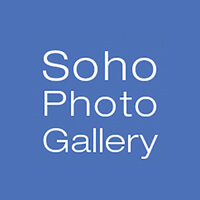 Eligibility:
US Resident 18 +
About the competition
We are very excited to announce Soho Photo Gallery's 16th International Alternative Processes Competition. Although the gallery is currently closed because of Covid-19, the winning images will be featured on our website from November 12th to December 10th. As soon as the gallery reopens, a date will be set for the on-the-walls exhibition. We look forward to seeing your work so please enter.

Alternative processes include, but are not limited to: Albumen, Cyanotype, Van Dyke Brown, Platinum/ Palladium, Gum Bichromate, Bromoil, Salt Print, Tintype, Ziatype, Daguerreotype, Image Transfers, Liquid Emulsion, Photogravure, Chemigram, as well as handmade prints created from digital negatives. Traditional silver gelatin prints, C-prints and digital prints are not eligible.

The Juror
Aline Smithson is a visual artist, educator and the founder and editor-in-chief of Lenscratch, a daily journal of photography. She has exhibited widely including 40 international solo shows. Her work has been featured in publications including The New York Times, The New Yorker, and Photo District News. Her monograph Self & Others: Portrait as Autobiography was published in 2015. Her work was exhibited in the National Portrait Gallery in London as part of the Taylor Wessing prize. In 2019 Aline was selected for the Critical Mass Top 50 and she was also commissioned by Kris Graves to create a book on Los Angeles.