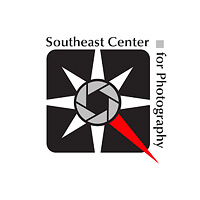 Fauna- all the animal life of a particular region. We live with animals daily - wildlife, farmed, caged or free, many are our best friends, some we fear, yet others we admire. Whether it walks, flies, crawls, slithers, swims, the SE Center wants your best animal images.

Our juror for Fauna is Carol Erb. Erb was born and raised in Kalamazoo, Michigan. The artist attended the School of the Art Institute of Chicago, where she studied painting, drawing and printmaking, subsequently receiving a BA from DePaul University.

Erb is best known for creating constructed and staged digital images. Carol's work has been exhibited at many venues in the US, including The Center for Fine Art Photography, Phoenix Art Museum, and the Center for Photographic Art. Her work has been especially well received internationally, with group and solo exhibits in China, Japan, Germany, France and the Netherlands. 35-40 Selected images will hang in the SE Center's main gallery space for approximately one month with the opportunity to be invited for a solo show at a later date. In addition, selected images are featured in the SE Center social media accounts (FB, IG, Twitter) and an archived, online slide show. A video walkthrough of each exhibition is also featured and archived.