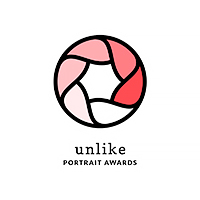 Eligibility:
Open to all (18+)
The Unlike Portrait Awards (UPA) is a photo competition organized by fellow photography colleagues and portrait lovers. Our terms reflect the wishes of the community and are photographer friendly. Copyright remains with the participating photographer and the submitted photos are only published in direct relation to the competition.

Territory
You are unlike me and that makes you perfect. The Unlike Portrait Awards is a international photo contest celebrating our diversity, human life and love for portrait photography. We stimulate, inspire and recognize talent from all over the world. We are delighted to have the opportunity to showcase all these amazing artworks. You can now register for our annual edition. With your donation we're helping the Quina Care Foundation realizing a hospital in the Amazon rainforest of Ecuador. Upload, save a life and win!

Theme
The Unlike Portrait Awards has eight categories: studio- lifestyle- maternity- family- newborn- wedding- fashion- and corporate photography.

Eligibility
The Unlike Portrait Awards is open to professional and amateur photographers from all over the world, with a minimum age of 18 years. Minors (persons under the age of 18) are not eligible to use the website unsupervised and we ask minors do not register.

Prize
After the registration period, all portraits will be judged by our jury members. The three portraits with the highest score per category receive a digital award and a publication in our winners gallery. The three portraits with the highest score are awarded a physical award, a digital award and an entry in the winners gallery. In addition to an award for talented photographers, we support the participants with various marketing tools.