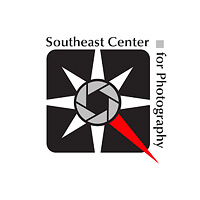 Theme:
The Staged Photograph
Photographers have long utilised the medium to created a contrived environment, scene or vignette to communicate something other than the decisive traditionally associated with the medium. Staging gives the artist the opportunity to make very specific and careful choices, in order to control every element and even sometimes to give the appearance of spontaneity.
Our juror for The Staged Photograph is Richard Tuschman. Richard began experimenting with digital imaging in the early 1990's, developing a style that synthesized his interests in photography, painting and assemblage.

35-40 Selected images will hang in the SE Center's main gallery space for approximately one month with the opportunity to be invited for a solo show at a later date. In addition, selected images are featured in the SE Center social media accounts (FB, IG, Twitter) and an archived, online slide show. A video walkthrough of each exhibition is also featured and archived..