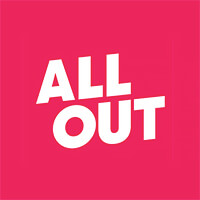 In so many countries around the world, LGBT+ people continue to face a disproportionate impact from COVID-19. Existing marginalization, dependence on the informal economy and pre-existing health vulnerabilities, particularly HIV, are all combining to leave queer communities horribly exposed. All this comes on top of existing challenges of the discrimination and violence queer communities were already facing. Attacks on LGBT+ people continued as more "LGBT-free zones" were established in Poland, innocent LGBT+ people were arrested and mistreated in countries like Russia, Cameroon, and Tunisia, and many were targeted by hate crimes, and denied access to basic human rights.

Throughout all these difficulties, the LGBT+ community has persisted and resisted. Here at All Out, a global movement for the rights of LGBT+ people, we have witnessed an unprecedented wave of solidarity and support from people all over the world helping those in need.

The All Out Photo Award is a photography competition that is motivated by that solidarity. Inspired by the theme of this year's International Day Against Homophobia, Biphobia, Intersexism and Transphobia (IDAHOBIT), "Together: Resisting, Supporting, Healing!", the competition calls on photographers to share unique photos that capture how LGBT+ people and their communities and allies around the world resist attacks and discrimination, support each other in these difficult times, and heal together.

The All Out Photo Award is being presented by MTV and All Out.