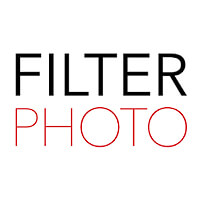 Filter Photo is pleased to announce Collaborating with the Archive, a call for photography-based work juried by Mary Statzer. There will be an opening reception, in conjunction with we like small things v.4, on September 24th during the 2021 Filter Photo Festival.

For many of us, there is a primal instinct to gather, collect, and analyze the objects and histories left behind by our communities and families. Archives are a map of our collective past in addition to our personal histories. As we contemplate our place in history and consider our way forward, artists have begun to unpack a multitude of archives, honoring this material as both an homage to our varied legacies as well as a conceptual point of departure in the creation of new work. Often this work leads to new archives as we consider our interconnectedness, mapping and connecting past and present, place, and time.

As a group exhibition, Collaborating with the Archive is an opportunity to explore the ongoing archive research, creation, and mapping that has become an important part of contemporary art practices. Juror, Mary Statzer, will consider all photography-based work created by artists working with or from archives or archival material.